Letters of the American South
About the program
"Letters of the American South" takes a journey through first-hand stories of the Southern United States, placing Southern musical compositions in conversation with poems, letters, and literature from Southern writers. Woven together through the diverse abilities of two actors, a dancer, a pianist, a violinist, and a singer (all of whom share through more than one discipline), the program brings the beauty and poignancy of these art forms into the room, offering each audience member multiple pathways into the South's collective history. Musical programming includes works by Charles Ives, Jennifer Higdon, Gladys Rich, Thomas A. Dorsey, and William Grant Still, among others, while spoken texts include words by Harper Lee, Maya Angelou, Emma Lazarus, and Bryan Stevenson, among others. The inaugural tour of took place in the fall of 2017 in Georgia and was repeated on Governor's Island in NY during the 2018 Rite of Summer Music Festival and in Montgomery, AL in February 2019.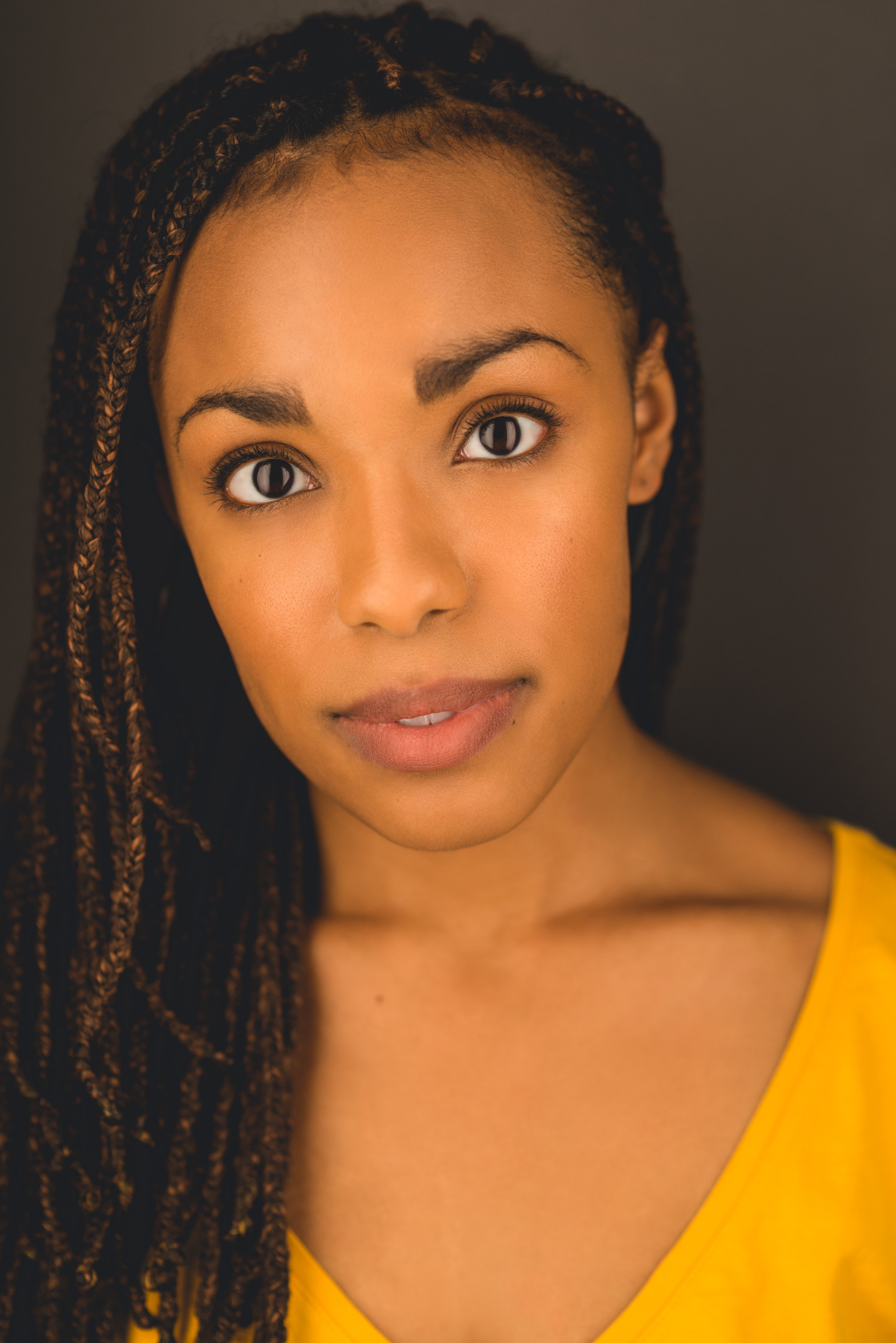 Actress Jasmine Batchelor is an alumnus of The Juilliard School's Drama Division; Group 44. Originally from Philadelphia, Jasmine grew up in Cobb County, GA, and was a member of the Georgia Governor's Honors Program for Drama. Recent professional credits include A Raisin in the Sun (Two River Theater), the World Premiere of Toni Morrison's JAZZ (Baltimore Center Stage), The River (TheaterWorks), REDWOOD (MTC Reading Series), Ain't No Mo' (NYTW Reading Series), Hop Tha A (Ars Nova Out Loud), A Midsummer's Night's Dream, Julius Caesar, and Timon of Athens (Shakespeare Theatre of NJ). Film/TV: New Amsterdam (NBC), The Good Fight (CBS), The Affair (Showtime), and Miss 2059 (Go90/New Form Digital).
Baritone Thomas West, originally from Chattanooga, TN, is a creative artist and entrepreneur whose work expands across disciplines. His 2018-2019 season includes covering Silvio in Pagliacci with Opera San Jose and his role debut as Morales in Carmen with the Chattanooga Symphony and Opera. Recent career highlights include Bill in Bernstein's A Quiet Place at the Tanglewood Music Festival, Brahms Ein Deutsches Requiem with the Mississippi Symphony, and the world premiere of Wayne Oquin's Meditation in Alice Tully Hall. Organizations performed with include the New York Festival of Song and the Chautauqua Institution. In 2014, President Obama named West a Presidential Scholar in the Arts. He holds a BM in Vocal Performance from The Juilliard School where he was named a Career Advancement Fellow. In addition to his career as an opera singer, he is the Founder and Executive Director of Collaborative Arts Ensemble and a Special Projects Producer in the Office of The President at The Juilliard School.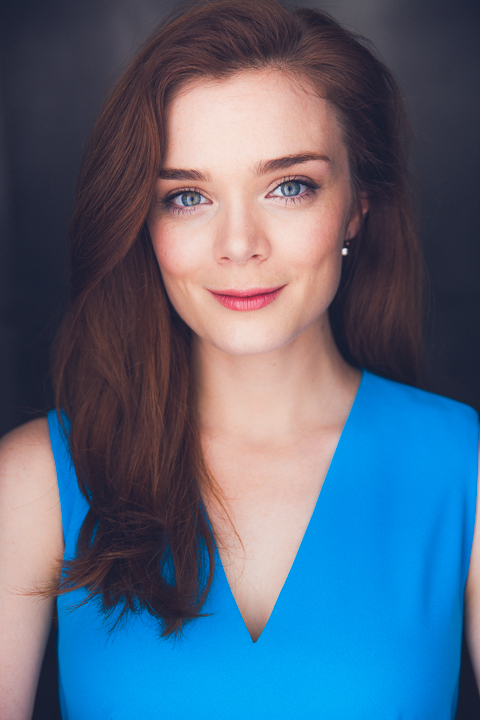 Victoria Pollack is a NY-based actor and producer. Professionally, she has participated in new play development processes with the Metropolitan Opera, Lincoln Center, and NY Stage and Film. She originated "The Girl" in Minetti at the Barbican, London & Edinburgh International Festival and "Allie" in Max Posner's Snore in NYC. In addition to performing, she produces live events and scripted projects, including the 2016 Film Festival at Juilliard, a sold-out-site-specific Macbeth, a trio of short films, and currently has a scripted project in development. Fervently committed to arts outreach, she collaborates with Artists Striving to End Poverty (NYC, South Africa), Broadway for All, Sing for Hope, Peace First, and Lincoln Center. She holds a BA in Theatre from Barnard College, Columbia University (Kenneth Janes Prize in Theater) and a MFA from Juilliard Drama (S. Kim Oh Scholarship for Leadership in Public Service, Artist as Citizen Award, Career Advancement Fellowship).
Maura Shawn Scanlin, born in NC, lives in New Haven, CT, and is pursuing her Masters degree from the Yale School of Music, where she studies violin with Ani Kavafian. Maura received her Bachelors degree in 2017 from the New England Conservatory in Boston, where she studied with Lucy Chapman. Maura's classical collaborations with various ensembles have led her to the Fischoff International Chamber Music Competition and the Banff Chamber Music Residency. Maura also plays many styles of fiddle, from traditional folk to contemporary improvisatory music. Maura has had the opportunity to compete in and has won the world's premiere traditional Scottish fiddling competitions. Through studies, collaborations and performances, Maura hopes to cultivate appreciation for live acoustic music of all styles.
Just wrapping up Chase Brock's first off-Broadway show, Girl With the Alkaline Eyes, Dancer Amber Pickens is excited to be a part of Collaborative Arts Ensemble! A graduate of The Juilliard School, Amber made her Broadway debut in Cirque du Soleil's Paramour! She is featured in Desigual's international ad campaign and Future's recent music video Crushed Up as a featured ballerina. She currently hosts Kickback & Chat with Amber Pickens where she chats with established & emerging entertainment professionals. Make sure to check out Bronx SIU Season 2 to see Amber's first feature on a TV series. Follow Amber's instagram @amberpickens or visit AmberPickens.com
Texan pianist, Danny Zelibor, is a musician to watch on the international music scene. He most recently made his debut at Carnegie Hall as well as played for the first time with the Brooklyn Art Song Society. He has performed in recital with Los Angeles Philharmonic principal cellist, Robert DeMaine, and Chicago Symphony cellist Brant Taylor, in addition to being a Tanglewood fellow this past summer. Mr. Zelibor's debut CD for Toccata Classics, the first in a multi-volume set of the piano music of Alexandre Tansman, has received widespread praise from top music publications including "Fanfare," "MusicWeb International," and "Deutsche Grammophon." The second album in the series, which includes two world premieres, has been equally applauded. He is a graduate of Texas Christian University and the University of North Texas, where he studied with Tamas Ungar and Joseph Banowetz, and he recently completed his degree in Collaborative Piano with Warren Jones at the Manhattan School of Music.